A ladies' weekend away, or really any trip with friends, is typically organized according to destination. That is to say, we think first of where we might want to go, and then proceed from there with the specifics. It's a natural order of things for frequent travelers, and a good way to make sure that each trip can show you a new place.
Sometimes though, it's also worthwhile to plan a trip around an event or special occasion, with the destination being a secondary factor. And it just so happens that we have some fun suggestions for ladies' weekends more focused on specific events….
1. Charleston Wine & Food Festival
There's a little bit of a risk of falling into stereotypes here. For one thing, women don't have to travel to Charleston, even if Charleston and Nashville seem to be the leading bachelorette-style destinations these days. For another, women don't have to seek out wine festivals when there are perfectly good beer festivals all over the place. With those things said though, this is a terrific, beautiful event that it's hard not to enjoy. Let's just say there are a lot of great wine festivals in the country, but this one also celebrates Charleston's reputation for culinary excellence, which makes it a uniquely special occasion.


2. Mardi Gras
There probably isn't a better party in the United States, at least on a recurring annual basis. Sure, there's a somewhat irreverent side to Mardi Gras in New Orleans, but for the most part it's good, honest fun, complete with eccentric costuming, drinks and dancing, colorful beads flying all over the place, and constant parades down some of America's most famous streets. You and your ladies can have a wild time out at night and enjoy a tremendously interesting city during the days.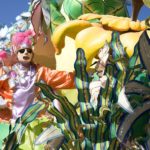 3. The Preakness Stakes
The Kentucky Derby is the United States' most famous horse race, and the Belmont Stakes gets a lot of attention as the last of the three Triple Crown events. Sandwiched between the two however, and taking place in the decidedly underrated city of Baltimore, is the Preakness Stakes. This is the party of the three events, and is as much an occasion for having food and drinks with friends and strutting your stuff in extravagant race day attire as it is about the horses on the track. The races are plenty enjoyable also, but really this is just an event that makes for a very fun getaway.


4. The Final Four
The Final Four is exclusive, but it may also be the most glamorous U.S. sporting event not called the Super Bowl. The NCAA Tournament, otherwise known as March Madness, sees 351 Division 1 teams shrunken to just 68, and from there they battle it out for three weeks to get down to just four. These four meet at a massive arena somewhere in the country, bringing legions of fans along with them, for what's essentially a full weekend of fun. If you and your friends enjoy basketball the games themselves should be fun, but even if not, the spectacle of the Final Four – outdoor concerts, bars packed with fans, famous folks walking the streets, etc. – is impossible not to enjoy.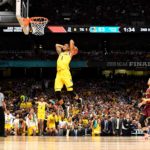 5. Sundance Film Festival
Sundance is America's best film festival, and too many people make the mistake of assuming it's only for producers, actors, and the like. You can attend the festival with friends, with some advance effort, and by all accounts it's more than worth it. In fact, one person who did a write-up of a first visit to Sundance put it in terms most anyone can get on board with: said this person, the experience consisted of watching movies, eating good food, and partying in a great environment. It's not going to get a whole lot better than that, unless of course you factor in celebrity sightings and nearby ski slopes!