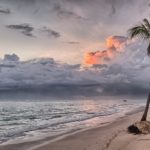 Moving to Florida – something you'll consider after visiting this state!
Let's face it – Florida is a great place to spend your vacation! And after going on vacation after going on vacation there, you may want to move altogether. We'll tell you straight away – that's nothing strange or new; many people feel that way about the Sunshine State. So, in light of that, we'll tell you about all of the amazing benefits of moving to Florida! Trust us, this could be one of the greatest decisions you've ever made.
The weather is great
Once you spend some time in Florida, going back to your hometown might actually be tough. Especially if it's got some rough winters, or really, a winter at all. And why is that? Well, because Florida has awesome, warm weather all year round, which is another thing it's renowned for and also one of the biggest reasons people are moving to Florida, especially in their old age. Yes, relocating here means getting a nice, constant temperature of above 70 degrees. And that goes double if you choose to relocate to Sunny Isles Beach area if you choose to relocate to Sunny Isles Beach area – you'll never be bothered by rain.
And this pleasant weather is one of the primary reasons for Florida's draw as a tourist attraction and a retirement destination. So why not enjoy all of the boons this great area gives you? Once you go back to wearing layers and layers of clothing before going out, you'll really start missing Florida. Let's face it – constantly thinking about heating and staying warm is something no one really wants to do. Instead, it's something we're forced to think about. But, if you relocate to Florida, all of those worries will become a thing of the past!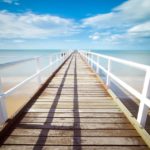 Moving to Florida means experiencing some truly beautiful weather all the time!
Great beaches
Okay, so what's the first thing you're looking for when going on a summer vacation? Logically, it's finding a place that's got enough awesome beaches to relax and party on. And sure, finding such a place is nice when you need to go somewhere temporarily to wind down. On the other hand, what if we told you that you could experience this all year long? Just imagine it – waking up on any given day and being an hour's drive away from some of the most beautiful beaches in the world. Well, moving to Florida will make that possible!
And when we say beautiful beaches, we really do mean it. The peninsula is surrounded by the Gulf of Mexico on one side and the Atlantic Ocean on the other, which makes for an area with beautiful scenic beaches. Truly, if you're an avid beach lover,tourist attractions of Florida the tourist attractions of Florida will be a real paradise for you, there are almost 700 miles of sandy, picturesque beaches! And each one of those is unique in its own way and really worth visiting. So, what are you waiting for? Start thinking about a relocation to Florida, and you'll be enjoying yourself in no time at all.
Moving to Florida means a lot of outdoor activities
Of course, not everyone wants the same thing out of their summertime. While some would like nothing more than to kick back and relax with a good book on a beach, others look for some more excitement. Which is exactly why moving to Florida is a great idea. You truly get the best of both worlds! So, if you like outdoor activities, bring out boxes and suitcases and start looking for packing assistance for your upcoming relocation because Florida will astound you! First of all, not only do you get an immense number of interesting outdoor activities, but you can also enjoy them at any time of the year!
Are you a fan of swimming freely in the ocean? Or are crazy camping trips more your style? Whether you're a fan of parasailing or wildlife spotting, one thing is pretty certain – Florida has it all! Relocating here means you can go climbing in the morning and end the day relaxing fishing on a pier. So, what more would you want? Such a diverse landscape as Florida's offers countless possibilities, which will bring you all the amusement you'll ever need. Really, there aren't a lot of spots in the world that have such a diverse lifestyle to offer.

The Sunshine State offers plenty of awesome activities!
A high level of affordability
Naturally, choosing a vacation spot is much easier than picking a place to live. After all, your standards are much lower because you'll only be spending a short amount of time there. But once you start thinking about actually moving to Florida, you have to think about more than beaches and summer fun. First and foremost, can you actually find work there? And if you can, is the Sunshine State affordable enough to sustain your lifestyle? Well, on both counts: we're happy to tell you that 'yes' is the definite answer.
First of all finding work in Florida is not that difficult, regardless of what your profession is. Of course, seeing as the cities here are primarily tourist attractions, you'll have a much easier time if you're working in the service industry. But luckily, this state has a pretty diversified economy, so landing a job isn't difficult for people in other sectors as well. Plus, you can find some pretty affordable housing here, especially if you intend to live in the suburbs. So, you've got almost guaranteed employment on one hand and affordable living expenses on the other. As you can see, from a financial standpoint this relocation is a great idea!


If you're working in the service sector, you'll easily find a job here!