February is the time of year when everybody has just about had it with winter; a time typified by cabin fever and Seasonal affective disorder (SAD) sans the holidays to cheer us. At this point in the year, it's time for an escape…to a 7 day sailing-yacht cruise through the majestic islands of Tahiti.
Known for the rare beauty of both its black sand and white sand beaches, Tahiti is a beach lover's dream come true. The water alone is a feast for the eyes, but combined with the impressive mountains and lush vegetation, the beauty of Tahiti is a wonder to behold. For the adventurous set, French Polynesia boasts towering jungles to hike through with sky-high waterfalls leading to pristine waters to reward your effort. Snorkeling, scuba diving, and kayaking are also local activities that will appease your appetite for adventure. For the more leisurely vacationer, beach lounging has never been better. Whatever your style, everyone will enjoy strolling through the charming villages, shopping local markets, and indulging in all the tropical fare the Islands have to offer.
What sets this vacation trip apart is the fact that you will cruise around Tahiti islands in the best way possible: on a 4-masted sailing yacht aptly named "Wind Spirit". Complete with four decks, hot tub, pool, casino, and lounge, you'll have all the comforts you could ever want while traveling between Papeete, Moorea, Tahaa, Raiatea, Bora Bora, and Huahine.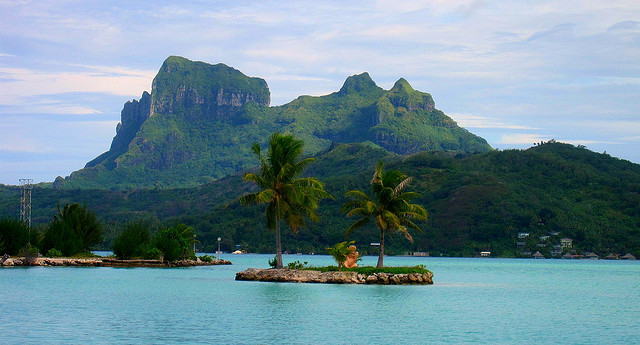 Sounds like a dream come true, right? You can book your Tahiti trip and read more about the specifics of the itinerary here. Don't waste any time reserving this trip – spots are selling out quickly! Traveling with a group of like minded women to a dream destination is an experience you'll cherish the rest of your life! As they say in Tahiti, "Manuia!"
Women Traveling Around the World provides great opportunities for women without travel partners to enjoy the good life. Find out more about upcoming trips by calling 866-753-1552 or visiting https://www.womentravelingtheworld.com.